Saturday, 26 July 2014
Our other siamese, Rudy sunning himself in our rare sunny weather we are having off and on this summer.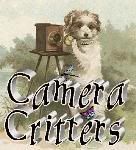 Posted by

Jane
at 4:30 pm
7 comments:


Friday, 18 July 2014
Monochrome shot inside the caves where the temple is located, in Thailand.
Linked to:
The Weekend in Black and White
Posted by

Jane
at 8:13 pm
11 comments:


Saturday, 5 July 2014
One of several photos I took on the island of Komodo of one of its residence and namesake, the Komodo Dragon. These species of Monitor Lizard are said to grow up to 10 ft long, they are highly carnivorous and dangerous-even their offspring have to hide in the trees in case they get eaten after hatching. They have venom glands in their mouths which paralyses their prey rendering it helpless, allowing the dragon to eat the prey when its died from the poison.
Island of Komodo
Komodo Dragon
Linked to:
Camera Critters
Posted by

Jane
at 8:30 pm
5 comments: